31+ Best brush Script Fonts To Upgrade Your Desigining Style: Brush script was designed by Robert E. Smith in the early 1942. This is a script type face which can be connected casually. It exhibits a graphic stroke which matches with handwritten letters made by ink brush.
They are used in variety of projects like in formal and elegant branding schemes, signature logos, social media graphics, and anything that requires a little bit of elegance and originality. We have assembled some of the best and authentic brush script fonts in this diversified compilation. Feel free to explore the list of 31+ brush script fonts and utilized the one which will fit best for your project.
Also, Check:
UNLIMITED DOWNLOADS: 500,000+ Product Mockups & Design Assets
You can get your mockup customized by us at Fiverr.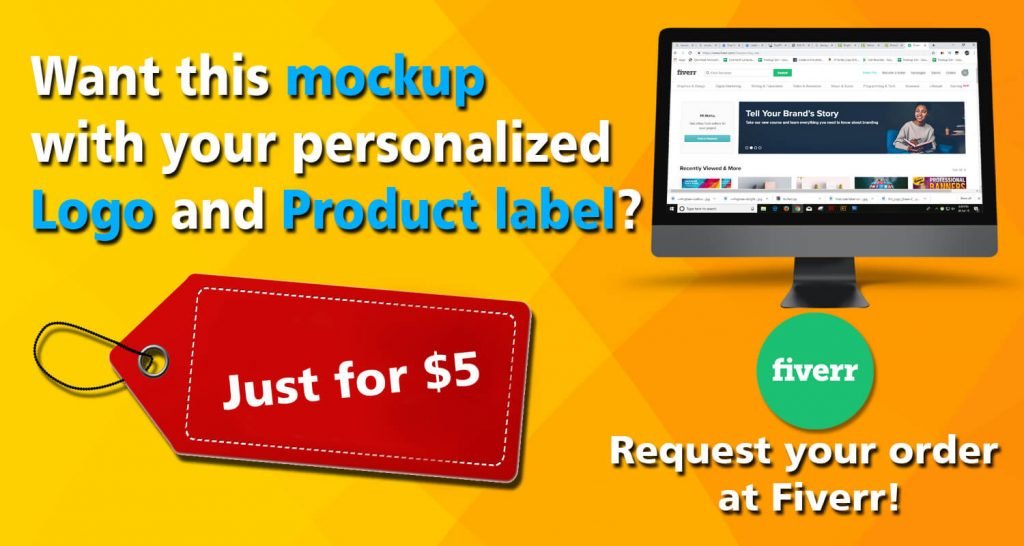 _______________________________________________________________________
 

Updated New Inclusion on 03/07/2020 in Best brush Script Fonts:
#1

Saturday Script One of the best Best brush Script Fonts
This font is a care-free, handwritten script with authentic tell-tale dry brush imperfections. Saturday script has multiple personalities. In it extra alternate lowercase letters, which creates different feels for different projects. Here you will get a benefit of 2 extra sets of alternate lowercase letters for making each word look completely unique.
#2 Filsafat Script | Brush Font
#3 Reinstay – Brush Script Font
Anotrher breadthtaking Brush Textured Script Font – Reinstay This textured brush style font is predominanatly made with digital brush pen strokes that gives it an amazing authentic look with stylish appearance. Feel free to use this classic masterpiece at logo branding design, wedding invitation, business card, , fashion brand signature, and even in calligraphy. It comes in TTF/OTF/WOFF with multiple Stylistic Alternates. Seamlessly fooat between Uppercase and Lowercase letters and use Numbering and Punctuations at your comfort.
#4 Signature Collection with brush script font free
Signature Collection' script font is a fashionable and super-chilled new handwriting font script. It was created to look as close to a natural handwritten script as possible. This script comes to life with built in Opentype features. Many standard simple programs now come with Opentype capabilities except Photoshop, Illustrator and Indesign.
#5 Monalls Script Signature Brush Font
#6 Browstone – Best Brush Script Font
#7 Madina Script (New Update) brush script font free download
#8

Arusher Brush Font Duo Svg Script Sans Vector Type
#9 Akod | brush script font with alphabet
#10

Better Times paint brush script font

This free-flowing, confident and bold brush font is designed to be easily customisable with 2 sets of each letter and a bonus set of 20 swashes. All caps and lowercase provide you with a huge range of layout options. You can use this font for promotional material and handwritten quotes, product packaging, merchandising and branding projects.
#11 Darkline / amazing for brush script embroidery font
#12 Omah brush script font with tail
#13

Oh Livey casual brush script
#14

Khatulistiwa hand brush script font
#15 Raidand – brush script lettering font

Raidand is very useful as a logotype, badge, drop cap, packaging, headline, poster, artwork, t-shirt and etc. It has a very clean style. This features Features Stylistic Alternates and sets, Contextual alternative, Ligature,Numerals &amp, Symbols and Multilingual characters.
#16

California Dreamer | Font Duo + SVG
#17

Font Bundle – script font – brush font – calligraphy fonts
#18

Hovercut Brush Script Font
#19 Mellony brush script font
#20 Decor Brush Script Font
This brush script is very good at T-shirt and Poster Design, Branding materials, Logo and all Stationery packages, Element design, Wedding, Event, Badges, Sticker etc. Latin characters, Stylistic alternates, Punctuation, Swashes and Underline Ornament are the common features of this special font.
#21 Wristen FH – Brush Script Font
#22 Wild Irish Rose brush script font
#23

Rellive Brush Script Font
#24 Synthesia Brush Script
#25 SuperFly one of the best brush Script Font
SuperFly is the combination of attractive curves with a fresh urban edge. It delivers a stylish script which has an eye-catching appeal to your logo designs, brand imagery, handwritten quotes, product packaging and social media posts. For running this no special software is needed. Fonts are there in PPF formats.
#26

Rebel Script Brush Font
#27 Aksana Brush Script
#28 Moonstone Brush Font
Moonstone is a handwritten brush font. The perfect flow and style of this makes it perfect to use for prints, logos, signatures, badges, packaging design, blog headlines or simply use it to add a fancy text on a photo. This comes with basic characters, numbers and punctuation.
#29

Rups Script Best brush Script Font
#30 Legenda Best brush Script Font Script
#31 Butter Mellow – Best brush Script Font
It is made with natural handwriting. It is useful for typeface for Headline, Apparel, invitation, branding, wedding, logo design, lettering, logotype, clothing, poster, magazine and other design project, t-shirt, letterhead.